PAPYRUS INTRNATIONAL
The Papyrus plant grows in the Nile fresh water, it has long roots and stems, the ancient Egyptians used its stems in building ships and making papyrus paper.
We take off the outer green skin and then slices the internal part into strips, the humored to squeezed water and break the fibers then we put the strips in ordinary water for 3 days till its full of water now it s become transparent and flexible.
We cut the strips of papyrus to the required length and then places them on a piece of cotton overlapping the edges of each strip making two layers one horizontal and the other is vertical.
We place the sheet between two cardboard's and press them, we change the cardboard's every 8 hours till it completely dried, it takes about 3 days.
Now, it is ready to be used for painting with all kinds of inks, oil color, gouache color, writing typing .

Winged maat ( ) Group of Nefertari ( )

Tutankhamon Tutankh 1 Tutankh 2 Tutankh 3 WithCartouch

Slaves of Tutankh 4 Coptic Nefetiti Nefrtiti
pharaoh

Queen Nefrtiti Queen Nefrtiti Goddess Nut Queen Nefrtiti Sphinx

Head Of The Alaa El Din &. Coptic Tutankh 5 Al Ghoria
Village His Bro

Tutankhamon,s Tutankhamon,s Nefrtari & Nertari Rahotep &
Daughter Lion bed Louts Flower Nofreft

Tutankh 6 Tutankh 7 Tutankh 8 Tutankh 9 Pulling The
Statue

Tutankh 10 Tutankh 11 Tutankh 12 Tutankh 13 Horus & Nather
World

Tutankh In The Noble & Isis & Winged Tutankh Hunting
Garden Princesses Maat Duks
Tutankh & His Anubis On Box Tutankh Fights The Throne Of
Wife On Boat Asians Tutankh

Tutankh & His Tutankh Hunting Tutankh Holding Tutankh Hunting
Wife Birds Flowers Ostriches

Isis & Isis & Queen The Princess Khanom & RamsesII &
Nerertari On boat Ramses II Wife

Setti I Priest Hieroglyphs & Akhnaton Tutankh & Horus &
& Hathor Egyption Gods & Aton His Wife Nefertari

Tutankh & Tutankh & Tutankh & Isis Unfurls Tutankh,s
His Wife 1 His Wife 2 His Wife 3 Her Wings Throne

Hioglyphs Isis & Horus Musicians The Princess Horus,s Boat
Gods Women,s & The Tree

Isis & Winged Judjment King Tut & Osi Ris & Five
Maat Asians Goddesses

Chariot Of Hunting & Cat Party & Cat Queen Nefertari
Ramses 2nd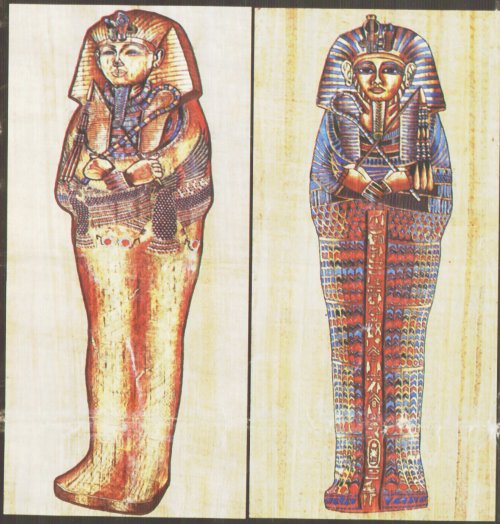 Tutankh Second Coffin Tutankh First Coffin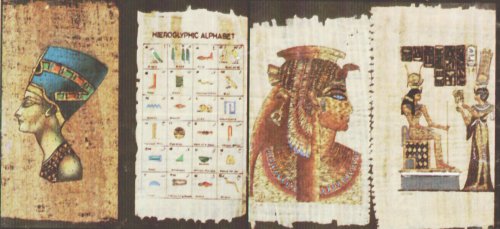 Queen Nefertiti English Hieroglphs Cleopatra Isis & Nefertari

Fishing & Hunting Daily Work Life Fishing Papyrus & Ducks

Ramses Infront Nefertari Infront Isis & Boats Tree Of Life
Of Isis Of Isis Ramsis

Islamic soret Islamic soret Islamek soret Islamek soret
Al Eklas Al Nesaa Al Nas Al Flak
We Have All the Pharos King in papyrus and hieroglyphs letters and cartouch and all the designs on papyrus Even if you want your Company logo or your name Pictures or your name on the papyrus paper.

Sizes Available In CM.:

1 = 7 1/2 x 10

2 = 10 x 15

3 = 9 x 23

4 = 10 x 32

5 = 12 x 18

6 = 15 x 20

7 = 18 x 23

8 = 15 42

9 = 45 x 42

10 = 20 x 50

11 = 30 x 80

13 = 30 x 120

14 = 40 x 60

15 = 50 x 70

16 = 60 x 80

17 = 70 x 90

18 = 60 x 185

19 = 20 x 90